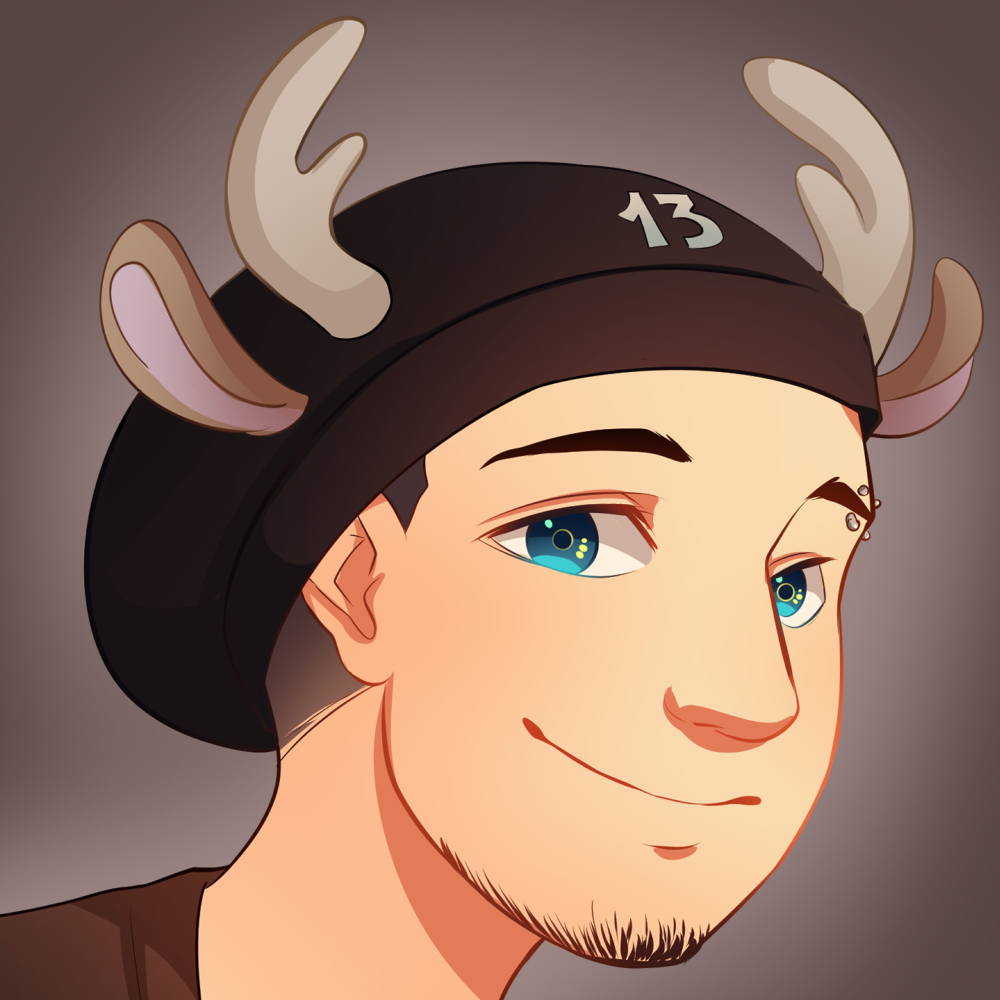 Welcome to my website!
I'm Jul, the person behind "DeerDaddy13" – 27 years old, trans, living in Germany with my boyfriend. Art & Craft has always been what kept me going; I've picked up a pencil as a kid and never stopped drawing and creating ever since.

My favorite genres in art are Horror, Surrealism and dark themes overall, but I'm very versatile and can create anything from cute to hyper creepy.
You can find a selection of my art in the "Gallery" Tab.
If you're interested in buying my creations, please feel free to browse the Shop on my site (age-restricted!), where you can find Stickers, Holographic Stickers, Cute Charms and Keyrings, as well as Prints, Original Artworks and other kinds of accessoires and decor!
If you are interested in commissioning me to receive a unique piece of art, make sure to read my Pricing Information as well as my Terms of Service before reaching out to me.